Get started with GymBuddy for Teams
Build culture and happiness in remote teams with friendly wellness challenges that spark conversation, reduce stress, and build camaraderie.
Elevate Your Company Culture and Boost Morale
A recent study conducted by Towers and Watson found that organizations with effective wellness programs reported significantly lower voluntary attrition.
Get Your Team Moving With Fun, Engaging Fitness Challenges
Keep employees active, encourage healthy habits, and build a little friendly competition by hosting activity-based wellness challenges - all within our office fitness challenge app.
Create Custom Wellness Challenges

Create a 7-day to 150-day challenge through the Admin dashboard and invite employees to join.

Log Activities to Earn Points

Each logged activity translates into points that help you track your progress and climb the leaderboard.

Keep Your Team Motivated

Like and comment on other participants' activities for some friendly competition and a motivational push.
Inclusive points system
GymBuddy's point system is balanced to account for all unique fitness levels and physical capabilities. This ensures everyone feels included regardless of whatever wellness activities they enjoy.
Automatic Point Conversion

No need to start tracking steps to join the challenge. Participants earn points by logging the workouts they normally do. Each logged wellness activity converts to a unique number of points, insuring a balanced scorecard for everyone.

Countless customizations

Our app allows personalized wellness activities and challenges. Create endless customizations that fit your company's wellness goals.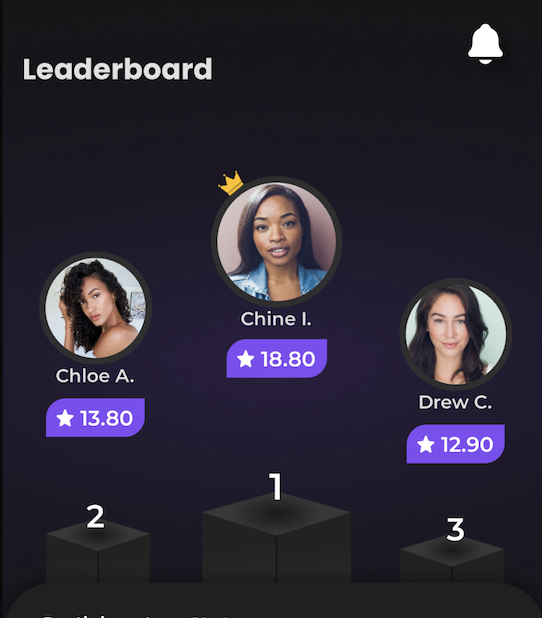 Wellness Backed by Habit Science
GymBuddy uses a cue-action-reward habit forming loop that makes habits truly stick (MIT, 2018). That means your team is more likely to retain the healthy habits they form while participating in challenges on GymBuddy, thus becoming happier, healthier employees that stay at companies longer.
Built for corporate teams
Unlock More GymBuddy Features
Connect to Slack, manage active users, and keep remote workers engaged with these corporate-specific features.
Built for Large Groups

Create challenges with 10 to 1,000 participants

Manage Team Members

Control who can create and join fitness challenges within your organization

Connect to Slack

Keep the conversation going using the tools your team already uses.

Admin Dashboard

Manage your challenge with a web-based dashboard, exclusive to GymBuddy for Teams subscribers.

Built-In Integrations

Connect your favorite fitness app or device for seamless activity tracking.

Remote-Friendly

Participate in fitness competitions with coworkers from anywhere in the US & Canada.

Customizable Point System

Use GymBuddy's default points system or choose your own rules for your group.

Multiple Devices

Set up, share, and track fitness activities with any mobile device (iOS or Android).